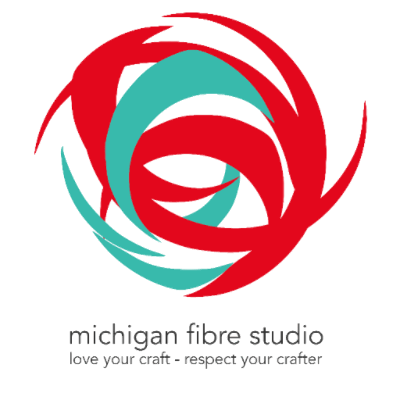 2019 Happy New Year!
Welcome to 2019, friends!  We hope the first few days find you well and still on track for your New Year's Resolutions! Unless, of course, you resolved to buy less yarn. That's just silly talk! Why deprive yourself of something that brings you great joy? Let us help you to reframe that resolution.
How about dedicating more time to your craft/art? That will help whittle down that stash. Or maybe finishing more projects would be a better resolution for you. Need help to stay on track? Crafting with others helps keep you accountable, so why don't you join us? We have groups that meet Thursday evenings, Saturdays and during our Fibre Balls. Or bring friends together and make your own group at our shop. We like to say that whenever our door is open, our couches are open too!
Joining a knit-along or crochet-along is a fun way to work through a project with other people. There is support and encouragement, maybe even a little competition to keep the motivation up. And it is fun to watch how everyone has their own way of making the project theirs. Whether through color choice or variations to the pattern, no two finished objects are ever the same. Be inspired or be an inspiration! 
Going deeper into your craft is a great New Year's Resolution. Who doesn't want to take their craft knowledge to the next level? We have class offerings that will take you there. Whether you choose knitting or crochet, our teachers are patient, kind, knowledgeable and love their craft and want to pass on their knowledge and love of the craft to others. We have classes available and can also set up private lessons. Whichever is best for the way you want to learn.
You could learn to weave! Weaving can be a faster craft than knitting or crochet. A scarf may be done in a day or two versus a week or more. Plus ~ weaving brings out a completely different look and texture to your yarn. Whether you do wall hangings or scarves or drying cloths, your creative muscles will be challenged with a new skill. Who knows what great things you will create? We have Schacht Cricket looms available as well as little looms if you just want to dip your toe in the weaving waters. Have questions? Curious? Tap into Heather's wealth of weaving knowledge. She can help you get started and inspire you with ideas and colors!
We wish you all the best for 2019 ~ craft on, friends!~ Heather & Michelle
 Basics! Classes
Our Basics! classes teach you the beginning stitches that are the basis of all knitting and crocheting. You will also learn variations of the techniques and helpful tips. It's all you need to get you started. The Beyond Basics! class teaches you the next step in your journey. Have Karin Sajdak help you through the crochet class or choose to learn knitting and have Heather Havens guide you through the beginning class and Michelle Hendricks get you started on a little advanced project.  Each Basics! class is one two hour session and costs $20. 
Knitting dates:  
Kitting Basics! 101: January 24  7p-9p   February 7  7p-9p   March 23 2p-4p
Knitting in the Round: Cowls!  January 31 7p-9p   April 6  10:30a-12:30p  
Knitting in the Round: Hats!   February 21 7p-9p   March 23 10:30-12:30
Crochet dates:
Basics! Crochet dates: January 26 10a-12p    February 9 10a-12p    March 9 10a-12p
Beyond Basics Crochet dates: January 26 1p-3p  February 9  1p-3p    March 9 1p-3p
Oops! Fixing Mistakes
We all have done it… dropped the stitch, twisted a stitch, had our cable lean in the wrong direction. And we either try really, really hard not to make the mistake, or we put the project in the corner, waiting for the knitting fairy to fix it for us. After this class, you will be able to let go of the anxiety of perfection and use your corner for other things, like a bookshelf or side table. In this two hour session, Amy Gallmeyer will show you how to correct some of the most common mistakes that we make so you will be able to confidently fix those errant stitches. Please note that there is homework to be done for this class. Click on the date you are interested in for registration and homework assignment.
February 2  1p-4p
Photo credit: Ann Budd
Finishing Workshop
Time to finish your sweater or sew your blanket panels together. But how? Which is the best way to give you a professional looking and strong seam that is less likely to come out? Do you have questions on how to pick up stitches? Amy Gallmeyer has the answers for you!  In this class she will go over the different ways to do your finishing work so that your project will look the way you want it to. This is a single class of two hours. Please note that there is homework for this class. Click on the date you are interested in for registration and homework assignment.
Sweater Series 2019 Winter
The Sweater Series is the must-take class of the season! Do you have knitting a sweater on your 'some day' list? Maybe you tried to make a sweater, but it fits your 13 year old niece better than you, except for the sleeves, which would fit your husband just fine. If so, this class is perfect for you. Amy Gallmeyer will take you from pattern to gorgeous sweater in this 5 session class. She will help with measurements, finding the right yarn for the right sweater just for you, and any techniques needed for your sweater, plus some tricks of the trade! Ready to take the plunge?  Register and check out the specifics here.
Saturdays 10a-12p
January 19, February 2&16, March 2&16
Photo credit: Heather Havens
Sock Construction
Learn sock construction the easy way! By using worsted weight yarn, you will be learning how to knit a sock using the Magic Loop technique. By the end of the three hour workshop you will have gone through each of the basic steps in making a sock! Easy Peasy!
Photo Credit: Tin Can Knits
Felted Coin Purse
In this two session class, Amy Gallmeyer will be teaching two-color knitting, short row shaping, felting and sewing in a zipper. After all is said and done, you will have a cute coin purse perfect for your stitch markers and other small notions!
Photo Credit: elyoung on Flickr
***Class Registration Policy***Payment is due upon time of registration. Class fee is not refundable unless cancellation is made 72 hours before the class start time. Classes with fewer than four students may be canceled or rescheduled for insufficient registration. Unless otherwise indicated, our classes are for students 16 years of age or older. Your registration is valid for the dates listed in the description and may not be transferred to other class dates.
Be sure to come to the studio early enough to have your supplies purchased and your yarn wound into balls before the start of class. Purchasing supplies from Michigan Fibre Studio supports your LYS and enables us to continue bringing in teachers for your continued fiber education.
*Consignment yarn not included in discount
New Finds in the Studio!
Whether it is to deepen our current lines with new colors or to bring in a new dyer or new yarn line, we are looking for new things to bring to you all of the time. Check out some of these sweet things!
New colors in Shepherd's Wool from Stonehenge Fiber Mill! 
Pictured from top to bottom: Peaches n
Cream, Baby Blue, Blue, Blue Jay, Mint, Sage, Purple, Iris.

Leading Men Fiber Arts Color of the Month!
Every month we receive a few skeins of their color of the month on their Show Stopper base. This month is (as always, but even a bit more so) AMAZING! Do you want to make sure you get a skein in the future? Preordering is available ~ ask either of us about it!

Malabrigo Update!
We have added two new lines and new colors to our Malabrigo stash!
~ Rasta (seen at top in Whole Grain) is a Super Bulky single ply yarn. Its texture will be a lovely addition to your woven wonder and because it is super soft merino, it makes a great option for your next accessory or sweater.
~Baby Silkpaca (seen at bottom in Bobby Blue) is a slinky little lovely! A lace weight combination of baby alpaca and silk just begs to be made into a delicate scarf to envelope you in luxury. Don't let its fineness fool you, though… it is a nice sturdy choice for your warp, too.
~Rios (seen in the middle in Syrah Grapes) has new colors added to its repertoire! Come explore our new options.

New Rustic Colors!
Universal Yarns has brought a new texture to their Deluxe line ~ a rustic color that plies tonals together. These new Rustic colors can be found in DK (superwash), Worsted (superwash and regular), and Bulky (superwash). Shown here from top to bottom: Teal Rustic, Spice Rustic, Cappuccino Rustic
Upcoming Trunk Shows
January 19-26
Studio June Yarn
Dyer Jill June will be here with us
on Saturday January 19th!
February 22-March 2
Despondent Dyes
Dyer Kathy Dixon will be in the Studio February 22 & 23!
March 26-30
Knitted Wit
Lorajean Kelley will be sending us her Sock Base in her National Parks line!
Notable Dates & Events
Open Fibre Night
Crochet, weave, knit, felt or spin with us, we love all of the fibre crafts! Open until 9 every Thursday.
Friday Fibre Ball
Friday January 25
Friday February 22
Friday March 22
5p – 11p
Bring your friends, bring your fibre & have a ball!